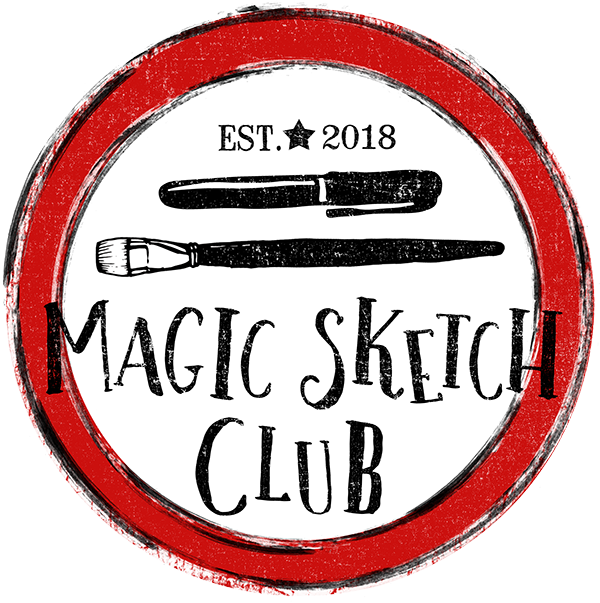 Magic Sketch Club™ Lifetime Member Package for Sheryl
$ 1,025.00 $ 1,195.00
Do you love the magic of the parks? Do you want to hang out with friends who love to sketch and create art (or do you want to get better at sketching and want to learn more)? Do you want exclusive perks and access to classes 

forever...
This is an incredible opportunity to be a lifetime member of the Magic Sketch Club™! This summer Tangie is moving to Florida and will be starting monthly meet-ups, art parties, online webinars, social media connection and more exclusively for Florida locals through the Magic Sketch Club™. 
This bundle is for Sheryl 
What this incredible once in a lifetime package includes:
Free lifetime monthly subscription to Magic Sketch Club* (more details on this coming later (see above), but it does include exclusive buttons for every meetup you attend!)
Free lifetime registration for Art Journaling the Magic on location workshops in Florida (each workshop registration fee is $495). Yes you read that right, free workshops at Florida parks for life, including upcoming NEW Wizarding World workshops!**
Free lifetime registration for any current and any future Disney inspired online classes through this website***
Two Golden Book journals of your choice, one now and one at the first live  workshop you attend, plus 20% off all future Golden Book Purchases
Button to start your Magic Sketch Club™ collection
Magic Sketch Club Ears! (base of the ears made by Ulous and then finished by me)
Exclusive meet-ups and sketch parties throughout the coming year(s) for lifetime members (and the Founding Five)
Snail Mail Package from Tangie with some delightful goodies handmade just for you
And one more just for fun! Lunch with Tangie later this summer or early fall, my treat!
I've tried to make this package larger than life and a truly incredible experience. I'm so excited you'll be on the journey with me!
*I'm not sure exactly how much this subscription is going to be yet ($?), but you will get lifetime monthly membership for free
**"Life" meaning as long as I'm teaching at Disney World, you can attend free (art kits not included)
***Does not include the Happy Place monthly subscription
---------------------------
Any questions? Please don't hesitate to reach out to me: artjournalingthemagic@gmail.com
----------------------------
Art Journaling the Magic is not endorsed by or affiliated with the Disney Company.