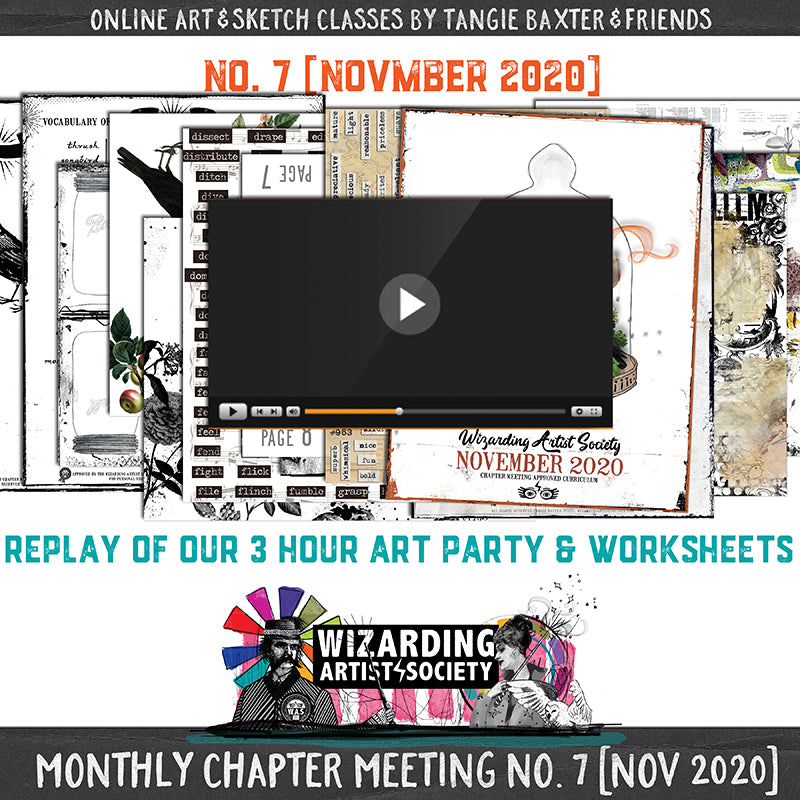 W.A.S Chapter Meeting No. 7 [November 2020]
$ 24.95
The Wizarding Artist Society is proud to present to you the worksheets and video replay of our Chapter Meeting No. 7 from November 2020.  
You will get instant access to a download with all the information you need to access your goodies.
You get:
18 -Printables/Worksheets
1-Three-hour art party replay where we encourage you to play and use your imagicnation

Never want to miss another Chapter Meeting? You should join our very fine art society today!
Are you planning on joining the Society?
We have another perk for you! You can save $5 off this replay by using the magic coupon code revealed inside the classroom. 
harry potter fan art magic sketch club muggle art study teachers tangie baxter James Burke Mindy Lacefield Brittney Leavitt urban sketching imagination drawing find  your inner artist