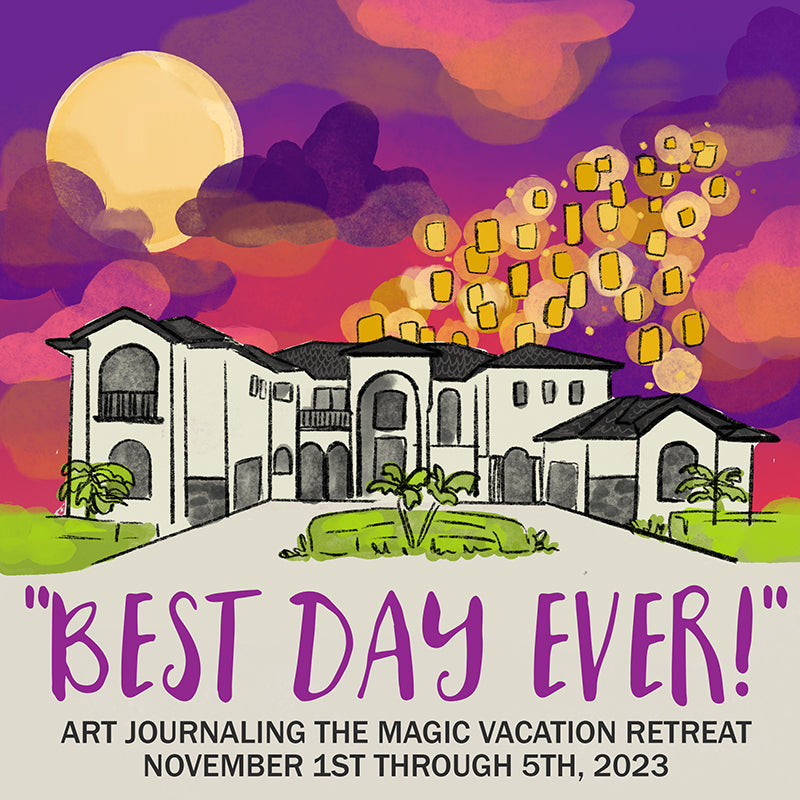 *DOWN PAYMENT* Art Journaling the Magic Vacation Retreat November 2023
$ 400.00

Read more details about the Vacation Retreat [here]
STEP ONE:
Carefully read the terms and conditions. Review the accommodations list and floor plan [here], chat with your friends, and decide which room you want. One person will be responsible for the room and registration of occupants. (This does not include bunk rooms which are registered individually.)
STEP TWO:
From the drop-down menu, select the room you chose. You will need to pay the required down payment shown ($400 per room occupant).


STEP THREE:
At checkout, you will also receive a PDF with access to our exclusive retreat communication clubhouse. This will include a copy of our terms and conditions. If you register, you are agreeing to these terms and conditions.


STEP FOUR:

Toss the confetti! You're coming to the Art Journaling the Magic Vacation Retreat! BEST DAY EVER!


 Needing different accommodations?  or Want to join our next one? Please sign up for our waiting list [here].